Specialized Trading Alerts
Our trading chat room offers alerts for a variety of different types of trades, including stocks, options and futures. The trade alerts can be for either day trading and swing trading.
Stock Trading Alerts
If you're looking for stock trading alerts, we've got you covered. We have a channel of our chat room dedicated just to stock trades. Some members focus on big name stocks like Apple and Tesla, while other members focus on small cap stocks or penny stocks.
Options Trading Alerts
For options trading alerts, you can enable alerts on the options channel of our chat room. Most of the options alerts are for trades that involve a directional play, so often it's an alert where someone bought a call option or put option expecting the underlying stock price to move a particular direction in the near term.
Futures Trading Alerts
We have a channel dedicated to futures trading, which means you can enable futures trade alerts. This is for those people who like to trade Nasdaq futures, oil futures, gold futures, or any other futures out there. If someone posts a trade for a futures ticker, you can get an alert and review the trade idea for yourself.
Day Trading Alerts
This is where alerts can be really handy. If you like to actively trade for hours each day, then getting instant alerts when someone posts a day trade can be quite valuable. You'll be in a position to react quickly right after you get the alert, which is the name of the game when it comes to day trading.
Swing Trading Alerts
If your preference is trades that last a bit longer, then the swing trading channel offers the alerts you're looking for. People in this channel typically post trades that last anywhere from a few days to several weeks. You can enable swing trade alerts by adjusting the settings on the swing trading channel.
How Our Trading Alerts Work
We use a discord server as our chat room platform. One of the cool things about discord is that you can enable alerts for any given "channel" of the chat room.

So for example, we have a "Stock Trading" channel. It's a section where people post their stock trades. You can configure that channel to alert you every time there is a new trade.

The alert comes in the form of an audible sound to your phone or computer (depending which one you are using for accessing the discord server).

We offer tutorials that show how to configure the alerts for any given channel in our trading chat room.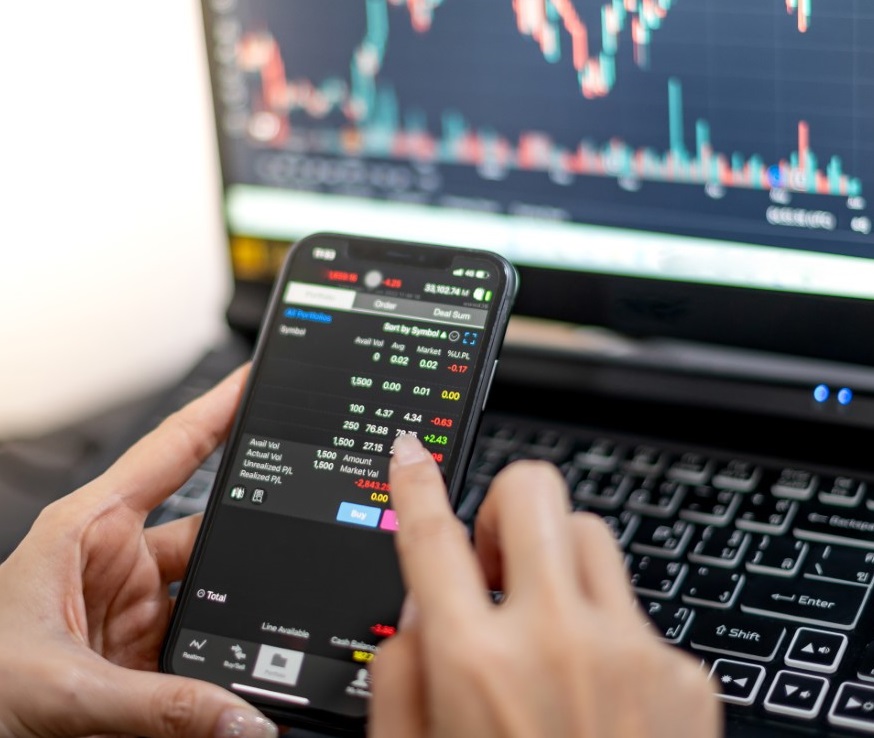 Trading Courses
If you sign up for Trading Chat Room, not only will you get access to the trading alerts in our chat room, but you'll also get access to our trading courses. We put together tutorials from a variety of different stock market experts to offer educational courses that correspond with each of the trading alert types specified above.

So whether you're a beginner looking to get started or a trading vet looking to learn new strategies, you'll have full access to all the course content we put together once you sign up.
Be Part of a Community
Join our community and rub shoulders with people who love trading in the stock market.
Join Now
Frequently Asked Questions
I've never used discord before. Will I be able to figure it out?
Many people are new to discord. It's simply a chatroom software. We have tutorials that walk you through how to get set up and also how each part of the chat room works.
Do I get the trading alerts to my phone or email or somewhere else?
It depends how you use the chatroom software. If you use it on your phone, you'll get trading alerts to your phone. If you use it on your computer, the alerts will make an audible sound on your computer.
Newsletter
Not ready to become a member of Trading Chat Room?
Join our free newsletter to get updates about how members are doing and to find out when we add new features.